Books
Nude: Tales of an Enchanted Heart

This book is a representation of the first phase of being Naked. I was Nude, passively undressed. I was searching for answers to fall down from heaven. But what I wasn't doing, was being accountable to my own choices and actions. I was so overcome with emotion and I was searching for someone to sort that out for me. But I had to go through the process of becoming fully NAKED. This book, however, is the trigger for the next phase, BARE…baring my soul and starting to own that! Purchase your copy today! There are a few options!
Purchase a SIGNED copy HERE!
Purchase an unsigned copy from Amazon HERE! (click the book)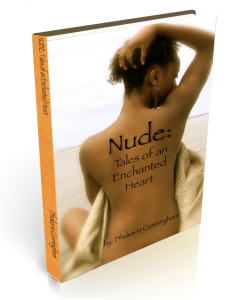 The Poetry Readings from this book will be coming to a city near YOU!

© 2011-2015 Little Big League Productions LLC